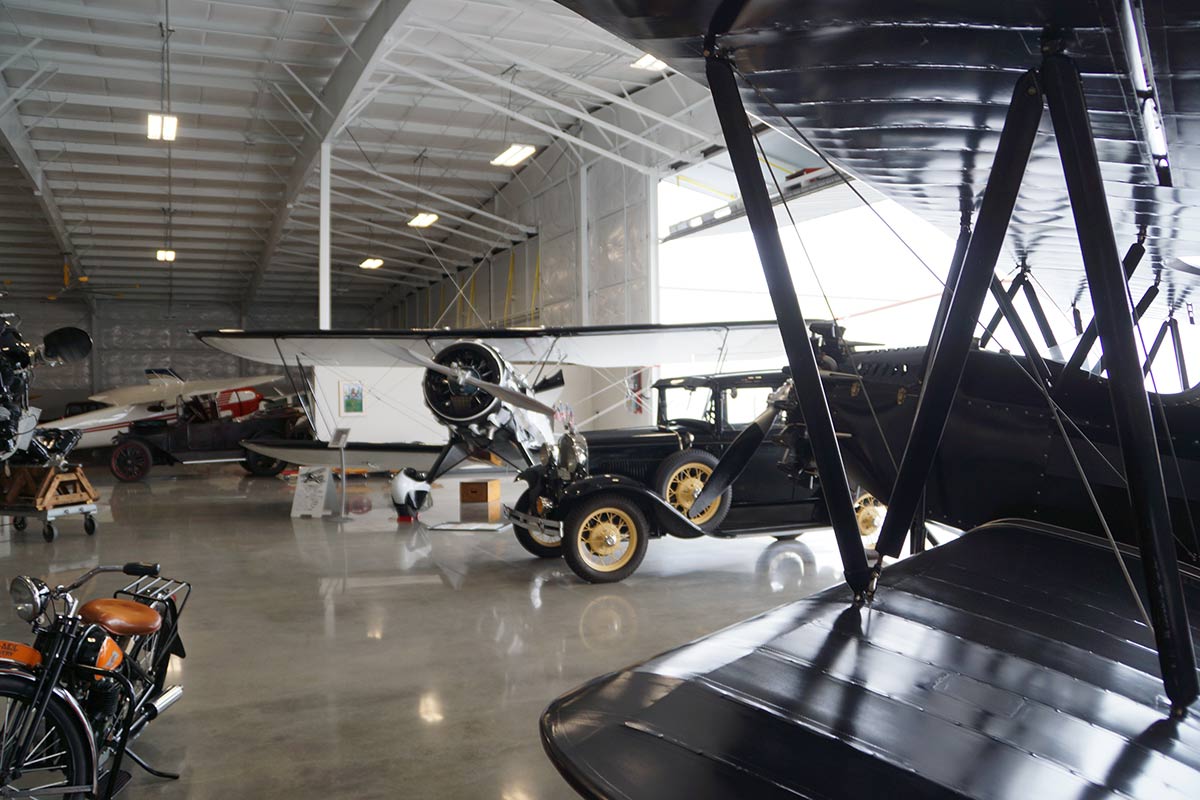 Aviation enthusiasts, history buffs, and families looking for a unique and exciting day out, mark your calendars for an event that promises to take you on a journey through time and aviation wonder. The Gig Harbor Vintage Aero Museum is thrilled to announce the upcoming Tacoma Narrows Airport Day on Saturday, September 9, 2023, from 9 a.m. to 4 p.m. The best part? Admission is absolutely free for the day, making it the perfect opportunity for you and your loved ones to immerse yourselves in the captivating world of classic civilian aircraft and aviation history.
Aviation Artistry in Motion
At the Gig Harbor Vintage Aero Museum, we believe in bringing the past to life, offering a unique glimpse into the evolution of aviation. Our museum showcases a carefully curated collection of classic civilian aircraft from the 20th century, with a special focus on the pre-WWII era. These vintage planes aren't just static displays; they're meticulously restored examples of aviation artistry, where engineering meets beauty in a harmonious dance of form and function.
Stepping into our museum is like stepping back in time, where you'll witness the ingenuity and craftsmanship that went into creating these flying works of art. We take pride in restoring these aircraft to their original glory, using authentic materials and techniques. And the best part? Each aircraft in our collection is still airworthy, a living testament to the enduring spirit of aviation.
Discover Tacoma Narrows Airport Day
Tacoma Narrows Airport Day is your chance to experience the vibrant world of aviation up close and personal. Hosted by Pierce County Planning & Public Works, this family-friendly event is a unique opportunity to explore the operations and activities of the Tacoma Narrows Airport. From medical-evacuation flights to flight training for aircrews, military and firefighting aircraft, and aircraft maintenance, you'll gain insight into the diverse roles that the airport plays in our modern world.
This isn't your typical airshow; it's a day of immersion and exploration. Witness the bustling activities of the airport as it operates normally throughout the event. While you won't find aerobatic displays, you can expect to see increased air traffic and a vibrant atmosphere that truly captures the essence of aviation's dynamic nature.
Event Details
Date: Saturday, September 9, 2023
Time: 9 a.m. to 4 p.m. (Opening ceremony at 10 a.m.)
Location: Tacoma Narrows Airport, 1202 26th Ave. NW, Gig Harbor, WA 98335
The opening ceremony at 10 a.m. will kick off the day's festivities with an impressive display of colors and brief remarks from elected officials and special guests. It's a celebration of aviation history and the continued role of airports in shaping our world.
Whether you're an aviation aficionado or simply curious about the marvels of flight, Tacoma Narrows Airport Day promises an unforgettable experience for all. So, mark your calendar, gather your friends and family, and join us for a day of aviation wonder that will inspire, educate, and captivate your imagination. We can't wait to share this exciting day with you!