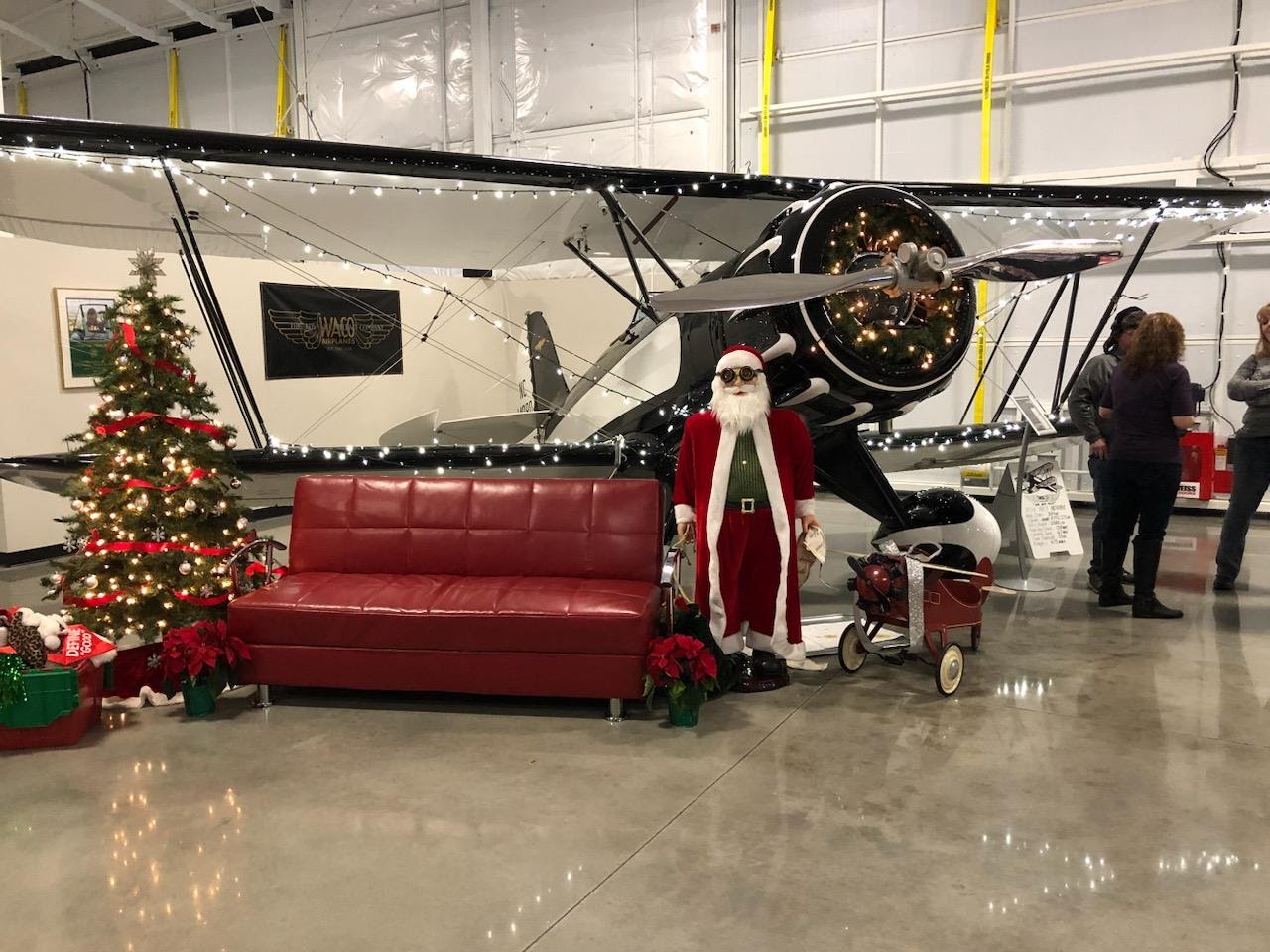 Looking to create a truly unforgettable holiday party this year? The Gig Harbor Vintage Aero Museum is thrilled to announce that we have openings for holiday party bookings, that promise to infuse your celebration with a unique and captivating atmosphere of aviation adventure.
A Unique Holiday Atmosphere
When you choose the Gig Harbor Vintage Aero Museum for your holiday party, you're not just selecting a venue; you're opting for a truly unique atmosphere that sets your event apart from the ordinary. Imagine your guests surrounded by historical aircraft and aviation memorabilia, transported to a bygone era where the spirit of flight fills the air. This extraordinary setting provides more than just a visually stunning backdrop; it ignites conversations, stokes curiosity, and creates lasting memories for all who attend.
An Educational Holiday Experience
Holiday parties at our museum are not your run-of-the-mill gatherings. They're a perfect blend of entertainment and education, making your event unforgettable for guests of all ages. While celebrating, your guests will have the opportunity to delve into the captivating history of aviation and explore the specific aircraft housed within our museum. It's a chance to spark curiosity, inspire fascination, and add a touch of wonder to your holiday festivities.
Flexible Space, Limitless Possibilities
One of the best things about hosting your holiday party at the Gig Harbor Vintage Aero Museum is the flexibility we offer. Our expansive space can be adapted to suit various party sizes and themes. Whether you envision an intimate gathering with close friends and family or a grand celebration that will be the talk of the town, our museum can cater to your needs. Plus, our combination of indoor and outdoor spaces, along with our top-notch facilities, ensures that you have the freedom to explore different entertainment options, catering setups, and more.
Create Holiday Memories That Soar
When you book your holiday party at the Gig Harbor Vintage Aero Museum, you're not just reserving a venue; you're securing an experience that your guests will cherish for years to come. Our distinctive atmosphere, rich history, and commitment to making your celebration truly special are the perfect ingredients for an unforgettable holiday event.
So why settle for the ordinary when you can celebrate amidst the extraordinary? Get in touch with us today, and let's turn your holiday party into a soaring success!